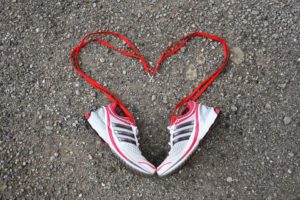 Studies recently published by the American Heart Association in combination with scientific findings by Michael Bancks, Ph.D., of Northwestern University Feinberg School of Medicine in Chicago, IL have tested and found that how you treat your heart today, can significantly impact your quality of life and your brain functionality as you age.
Anyone serious about maintaining a healthy heart – and mind – should first consider the following seven steps which might "guarantee" a healthier life, you, and increased overall happiness.
1. Firstly, watching and maintaining a healthy blood pressure is at the top of the list. This means not only watching the foods that you eat, but also your physical activity levels (see more below), overall stress levels, and how you manage each.
2. The advice of properly managing your cholesterol is not something new, although it is a piece of health advice that is being pushed on the public and broadcasted more aggressively in recent years. And believe us, this deserves a place at the top of the list, as it can mean the difference between life and death – or your susceptibility to a heart attack!
3. Monitoring and taking care of your blood sugar we know it sounds simple, and unfortunately, a lot of people assume that if they just avoid sweets, coffee, and soda that they'll be just fine. But the truth is, there are plenty of fruits and other healthy foods that can just as easily raise your blood glucose (sugar) levels to unhealthy heights. Worse, doing so consistently over the years can harm both your heart, and in turn your brain reducing performance, and overall longevity of the human body aging process.
4. Being more active – Who could forget this? Research has shown that those who exercise more frequently, even a simple 15-30 minute walk once a day or every other day will dramatically their overall health, and happiness. Walking also serves as an excellent way to reduce stress or even quit bad habits like smoking and drinking (see more on this below.) Taking care of your muscle and bone growth today can make the aging process and your body all the more happy, and likely to be still properly functioning by the time you're 40 or 50 years old.
5. Finally, quit smoking. We know it sounds easier said than done, but stopping today can make a world of difference for how you feel, and the ways which you grow tomorrow. Protect yourself from a wide range of various likely cancers you can develop by smoking, and breathe better in just a matter of weeks by quitting today!
Be Happy, and Be Healthy!
Picture Credit: ElisaRiva