You have found us!
Welcome to our website and to the possibility of a better life! Clearwater Chiropractic, Dr. Decuypere & Family Wellness has been serving this community for over 16 years and has become a beacon for health and wellness in the Clearwater area. Dr. Jeanne Decuypere specializes in helping people live happy, healthy lives free from drugs and surgery. Dr. Decuypere believes that the body is a miraculous creation and that when we work with God's design rather than against it, an amazing level of health is possible. Many people often find themselves in our office as a last resort after having tried a myriad of doctors and specialists with no results.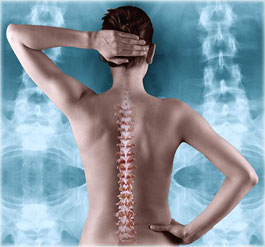 We have an amazing track record of helping those who have almost given up hope. Dr. Decuypere has been entrusted to take care of day old infants, high end athletes, the elderly and everyone in between. Decuypere Chiropractor of Clearwater is a corrective care facility where problems are corrected rather than simply covered up. Dr. Decuypere and her staff pride themselves in providing the highest quality care to each and every patient, and we would love the opportunity to serve you and your family. We invite you to take advantage of the special offer on this page to come into our office and experience what thousands are talking about! Call our office now at 727.449.8080 and get ready to live a happier, healthier life!
Since 1995, thousands of people have chosen Decuypere Clearwater Chiropractic & Family Wellness for help. Help finding relief from pain. Help regaining health naturally, free from drugs and surgery!