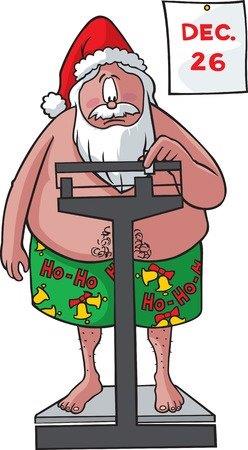 It is quite intriguing to note that more and more Americans have gone on record iterating that they don't consider themselves to be obese, and hence not likely to be interested in weight loss programs. The chances of the present day US population expressing their desire to shed pounds and lose weight are less if the results of a recent poll or survey conducted on a section of American adults are to be believed. The survey was carried out by Gallup which revealed that more than 50 percent of Americans who were surveyed in the years between 2010 and 2016 had shown a desire for weight loss.
However, the corresponding figure for opinion polls conducted between 2000 and 2009 was 59 per cent which clearly establishes the aforementioned generalization that presently less number of Americans might be eager to slim up or melt the fat around their waists. Perhaps the inducement or stimulus for toning up the muscles or torching fat is in some way connected with the generation perception Americans have about obesity. Just about 44 percent of Americans felt that they were obese or overweight in the nineties. This figure came down to 41 percent in the initial millennial years and in the last seven years from 2010 to 2016, only 37 percent of the adult US population considered themselves to be obese.
The findings of the obesity perception of Americans were in sharp contrast compared to data collated from numerous other surveys indicating that the rate (of obesity) were on the rise in the US. In the last decade and a half, the obesity rate of/in the country demonstrated a steep 30.5 per cent spike in the year from 1999 to 2000. Then again, the rate heightened to 37.7 per cent in the year 2013-2014. These data were released by the Centre for Disease Control and Prevention. The exact reasons behind such findings that were at odds with each other are ambiguous but Gallup-the organization behind the survey also discovered that Americans' insight or opinion about what constitutes ideal weight is also undergoing a sea-change.
Americans who were polled in the nineties considered 153 lbs to be the figure for ideal weight. Nevertheless, for polls that were carried out in the first decade of the new millennium, the corresponding figure was 159 lbs and for surveys conducted in between 2010 and 2016, the figure was `161' lbs. Gallup, therefore, concluded that the benchmark or yardstick for an individual's ideal weight showed a slow and steady increase.
Image Credit :  Don Purcell