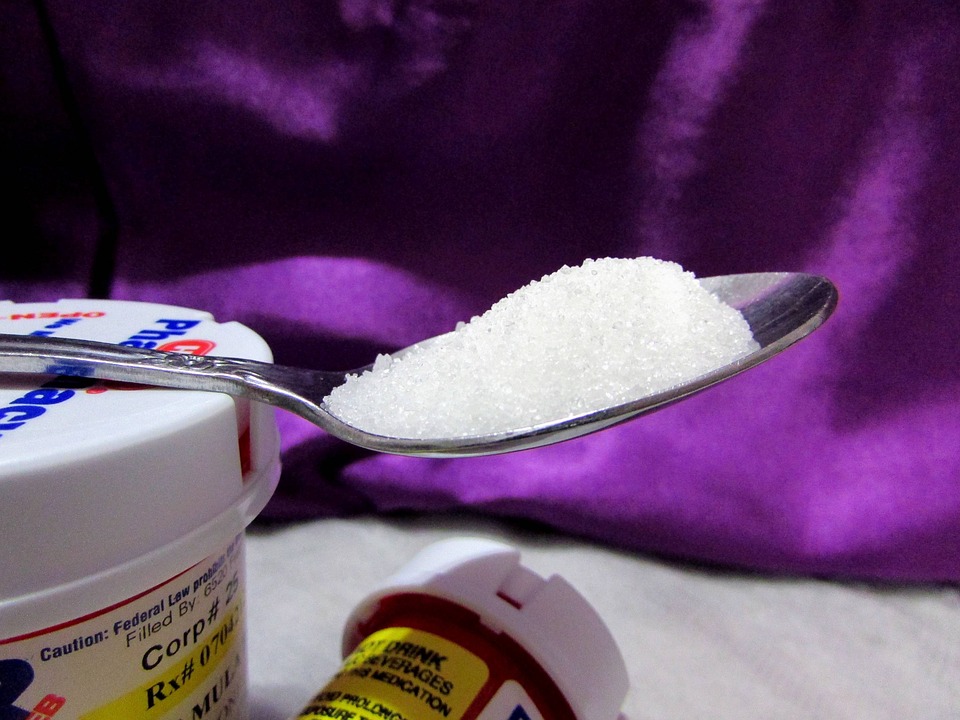 Sugar has been one of the most misunderstood, yet shockingly abundant parts of the modern Western diet over the last few decades. For a long time, fat was considered to be the primary culprit for rising rates of obesity and cardiovascular disease in the United States and elsewhere. Newer literature suggests that we may have had this drastically wrong with carbohydrates, namely sugar, perhaps being the real detriment to the public health. Coupled with a strong industry lobby, sugar flew under the radar for a long time and even today is still added in many, many products in which consumers would never suspect it- often in the form of high-fructose corn syrup (examples include tomato sauce, baked beans, and many processed foods).
Sugar and high fructose corn syrup are everywhere and have numerous detrimental effects on our health. Diabetes is the obvious downstream disease which is most often associated with high sugar intake. In this metabolic disease, patients' bodies cannot effectively clear sugar from the blood by moving it into cells as healthy people might be able to do. Blood sugar levels get higher and stay high longer than in those without the disease, often leading to numerous sequelae. These downstream effects include, but are not limited to, increased risk of infections, increased incidence of neuropathies, and increased risk of heart attacks.
There is also some thought that the high sugar levels may effectively stimulate the growth of cancerous cells with a virtually unlimited supply of nutrients, although this research is not as conclusive. Increased sugar levels in the blood may also have effects on numerous chemical pathways in the body which we have not yet even studied.
One of the other major concerns with high sugar intake is the potential development of cardiovascular disease. As the rate of heart attacks continues to be worrisome in the United States, this is a legitimate public health concern. Programs to stop sugar consumption or increase education on it may help offset the downside impact. Specifically, some municipalities have turned to Pigouvian taxes such as those on soda in order to discourage consumption of excessive sugar. Many fruit juices even contain tons of added sugar, which is often given to children and starts them off with bad nutritional habits which carry over into adulthood.
As a country and society, there is little arguing that we eat too much sugar. A lot of this goes back to the availability of cheap foods in supermarkets and fast food restaurants which are riddled with the additive, often without people even realizing it. It will really take a significant educational and cultural change to turn the tide, but it is well worth the investment and effort to do so for the sake of the future health of the country and world. On an individual level, educating yourself and minimizing sugar consumption in a balanced diet can be a great start to living a healthier and likely more fulfilling life. As the health food movement continues to gain steam, it may eventually squash the stranglehold of the substance.
Picture Credit: pamula133